ITEMS ALWAYS NEEDED
If you wish to donate nonperishable food items, paper products,cleaning supplies or personal hygiene items, please drop them off at the food pantry during open hours. There are also food drop off boxes located at the Cullom OSF Medical Clinic and St. John's Lutheran Church Parish Hall. Monetary donations are also accepted. Donations maybe deposited in the Cullom Food Pantry account at the Vermillion Valley Valley Bank. Thank you!
Contact Person:
Marcia Stalter
Ph: 815-689-2632
Cell: 815-848-4592
**************************************
VOLUNTEERS NEEDED!!!
*** 1st Friday of the 1st Full Week of the Month to help unload the truck and trailer at the Community Building. Be there at 10:30am.
*** 3rd Thursday of the month at the Community Building at 11:30am. This is the truck from Peoria.
MANY HANDS MAKE LIGHT WORK
THANK YOU IN ADVANCE
****************************************************************
$4000 check each given to Library & Food Pantry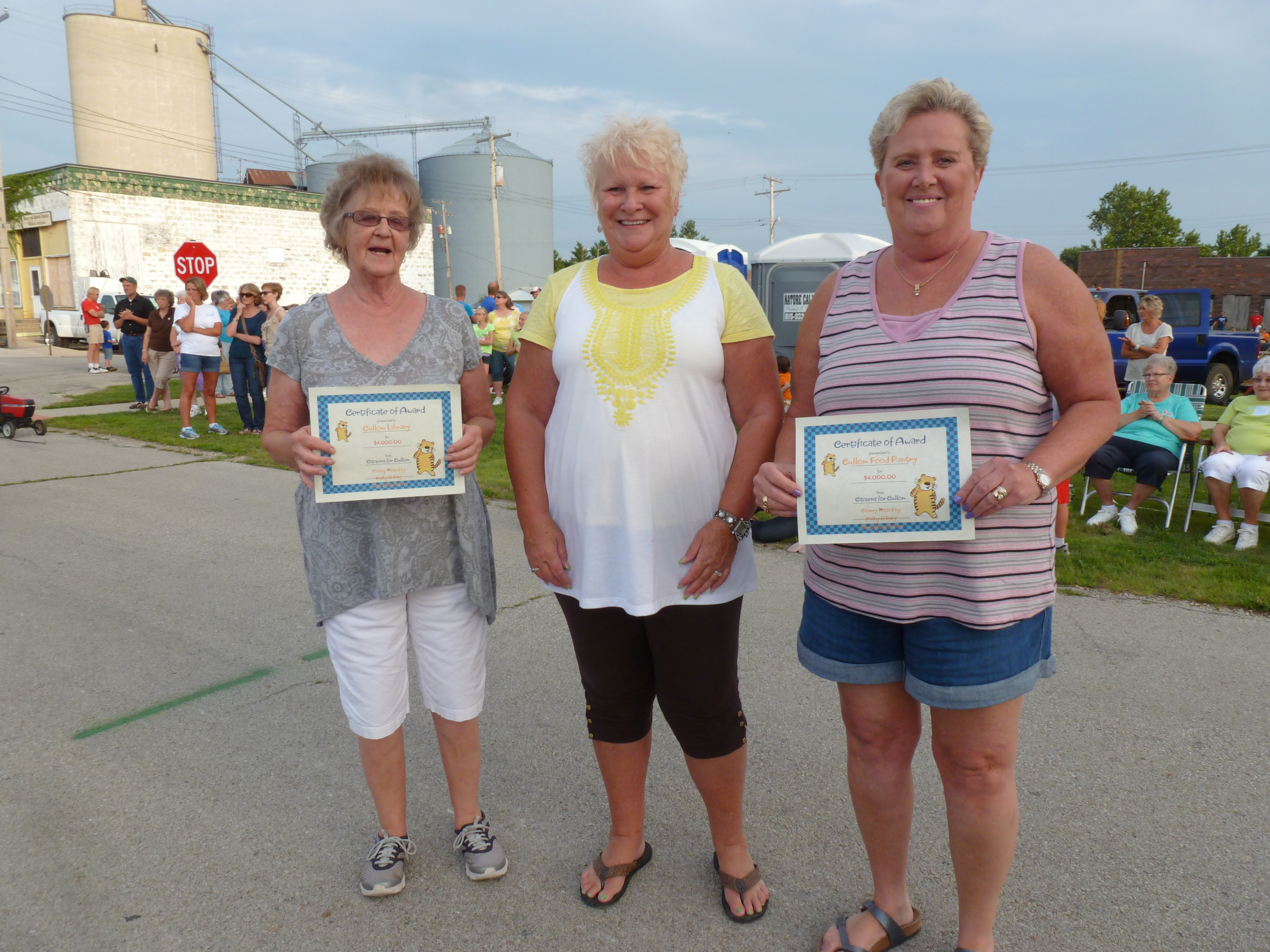 Sandra Gunter, Kathy Dyrby, Marcia Stalter